One day me, my Dad and my sister went for a bike ride to my school. It took 52 KM there and back! It felt like it was as long as the whole city!  It took the whole day.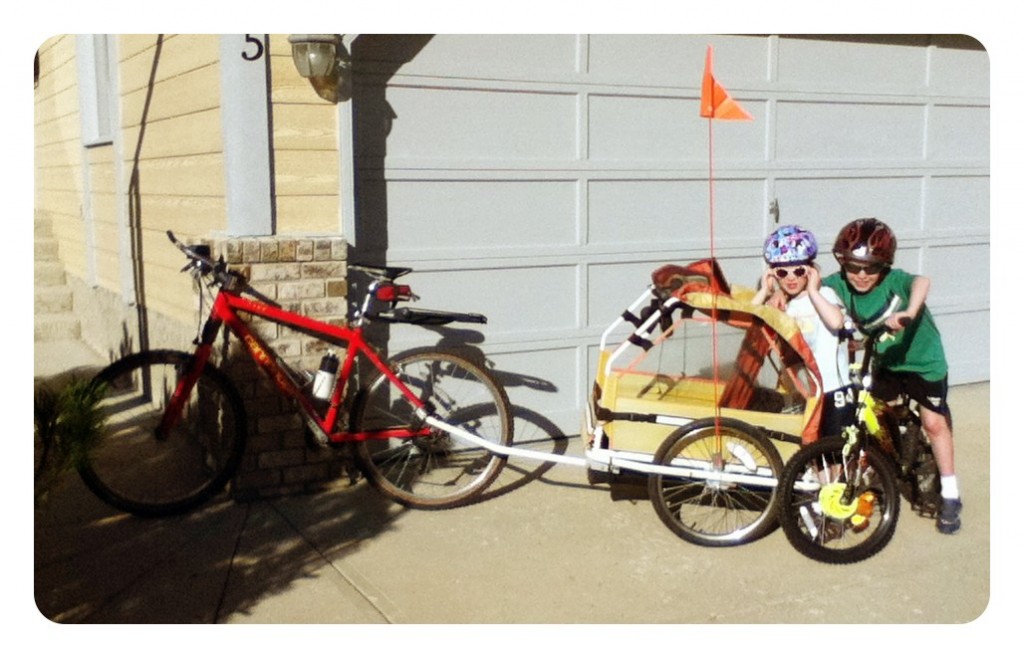 First we started at our house, then we went to Fish Creek Park where I threw up. I was kind of scared at Fish Creek Park because we went gravel. I slipped a couple of times but I didn't fall or hurt myself.
We needed to go up hills and down. When we got to the top of a hill, I felt sick holding Dad's bike.
We went to the washroom's, and then the biking continued. After we got to the top of a hill, we stopped at a bench to have a drink of water. After we had a drink, then we started again. I felt really excited to get to my school.
The next park was Glenmore Park, it felt like the longest park. When we got out of the park, we rode on the road to my school. Then we went over a  big bridge. When we got across, I tripped on a bump and fell down and hurt myself. So we went to 7-Eleven to buy band aids.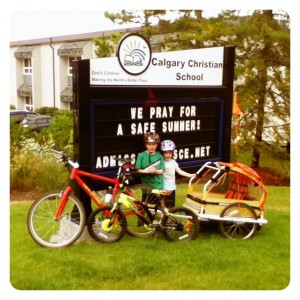 Then we finally reached my school.
We had lunch and played on the playground at the school. After we started to head home.
When we got home I was sweating like a big fat pig. I had a nice clean shower and I smelt a lot better.
Then it was dinner time, it was a delicious. Then I went to bed. I fell asleep really fast.
The End…